Easy WallPaper Changer
Easy WallPaper Changer Allows to Quickly Browse through Images & set them as WallPaper.
Register Easy WallPaper Changer for $3.00 and get Free Upgrades.
Trial Version does not have any nagging pop-ups.
Download Free Trial of Easy WallPaper Changer Now and change your Desktop Background with ease.
Wallpaper Changer for Dual Monitors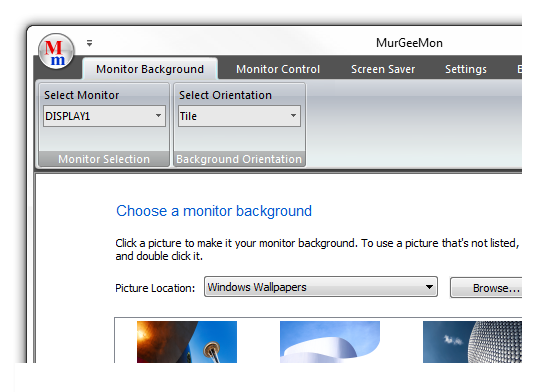 Set different wallpaper for every monitor in a Dual Monitor Computer. Change easily Monitor Background instead of Desktop Background.
Have a look at Dual Monitor Software to find out what more can the software do for Dual Monitors.